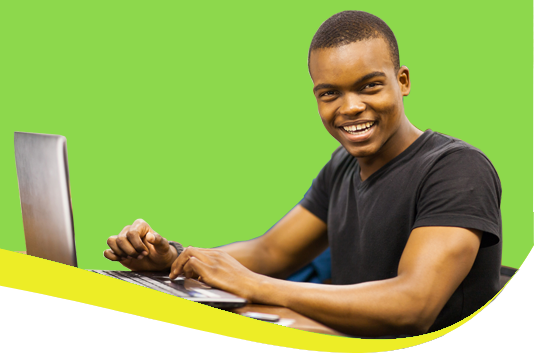 Matric Mock Exam
Mock matric exams are Practice Exams to prepare students for their final exams. Like with all skills in life – practise makes perfect. By sitting for the online mock matric exams through the TeachSA system students can gauge their preparedness for the actual examination, address any shortcomings and boost their confidence.
Registrations Open In August 2021
Mock Exam
Excel in your matric exams
Mock exams in all mainstream subjects
Clear instructions on how to answer each question
Colour coded progress indicators to monitor your progress throughout the examination
Exams designed by official examiners
Multiple attempts at multiple papers
Time controlled to simulate the actual examination
Correct answers provided for all question allowing students to address shortcomings
Guaranteed to improve your final examination marks and obtain that tertiary pass
What Is Mock Exams?
Every year commencing around August, TeachSA will be offering a mock matric examination to assist matriculants with their final exams. These exams are compiled by official examiners and cover there course content that is most likely to feature in you final exam. Pass our mock exam and you almost certain to excel in your final exam.
TESTIMONIALS
Testimonials

TeachSA is so affordable and really assisted my children. I would recommend it to anyone with school going children
Annah Moloi - Parent


Awesome system , easy to use and very cost effective. The kids love it . Well done to TeachSA !
Bridget Westwood – Parent


TeachSA is the best eLearning system we have used . The content is aligned to my sons schoolwork. Easy to use ad fun
Clive Chetty – Parent


A fantastic system , easy to use and easy to tracks the kids progress with the available reports
Dee Chetty – Student and Tutor


An amazing experience and my kids love it. School is now fun for them
Dineo Mothiba– Parent


I really enjoy using TeachSA. It is easy and fun and I can use it anytime and repeat all my exercises
Diya Vithal – Student


What an amazing experience Thank you TeachSA
Flora Dilekhedi – Parent


School revision, homework and practice is Now a breeze. We can use the system from Anywhere and when it convenient to us. Thumbs up to TeachSA
Jabulile Mazibuko – Parent


Revision is fun. It help my sister improve her marks at school. Well done TeachSA !
Jashil Vithal – Student


TeachSA helps my students to practice and Master the subject we are teaching. Awesome for the kids and tutors
Linda Madibana – Tutor


What a fantastic idea . The kids are Learning on their own leaving me with more time. I love it
Orthillia Mutanho – Parent


Thank you TeachSA ! My Daughter Showing more interest in schoolwork She really enjoys being on the system
Patience More – Parent


This is the best system for school Revision. It is also very cost effective
Peter Mathaba – Parent

My first experience with an online system. Surprising to me it was easy to use and the kids enjoy it. Keep it up TeachSA
Pharello Molkekana – Parent


Thank you TeachSA – My Daughter now enjoys doing school revision
Priya Vithal – Parent


We enjoy using the system. My son is always online and always learning. Well done to the TeachSA team
Thapelo Mathebula – Parent


An amazing cost saving and the automatic reports on my daughters performance was amazing.
Umesh Vithal – Parent


The children enjoy the system and it does not cost me a fortune
Violet Nsimba – Parent

CONTACT

Got Some Questions?
Please Enter Your E-Mail, We Will Contact As Soon...

Loading...