Customized school branding
Teachers have the ability to assess and mark essay type questions
Live scheduled video lessons
Customised performance reports
Online interaction between teachers and students
PHASES
Phases
Foundation Phase
The foundation phase is the first phase of formal schooling in South Africa. TeachSA offers grades 1 to grades 3 for foundation phase learners. The foundation phase is a very important phase in a learner's journey through the schooling system. It all begins here!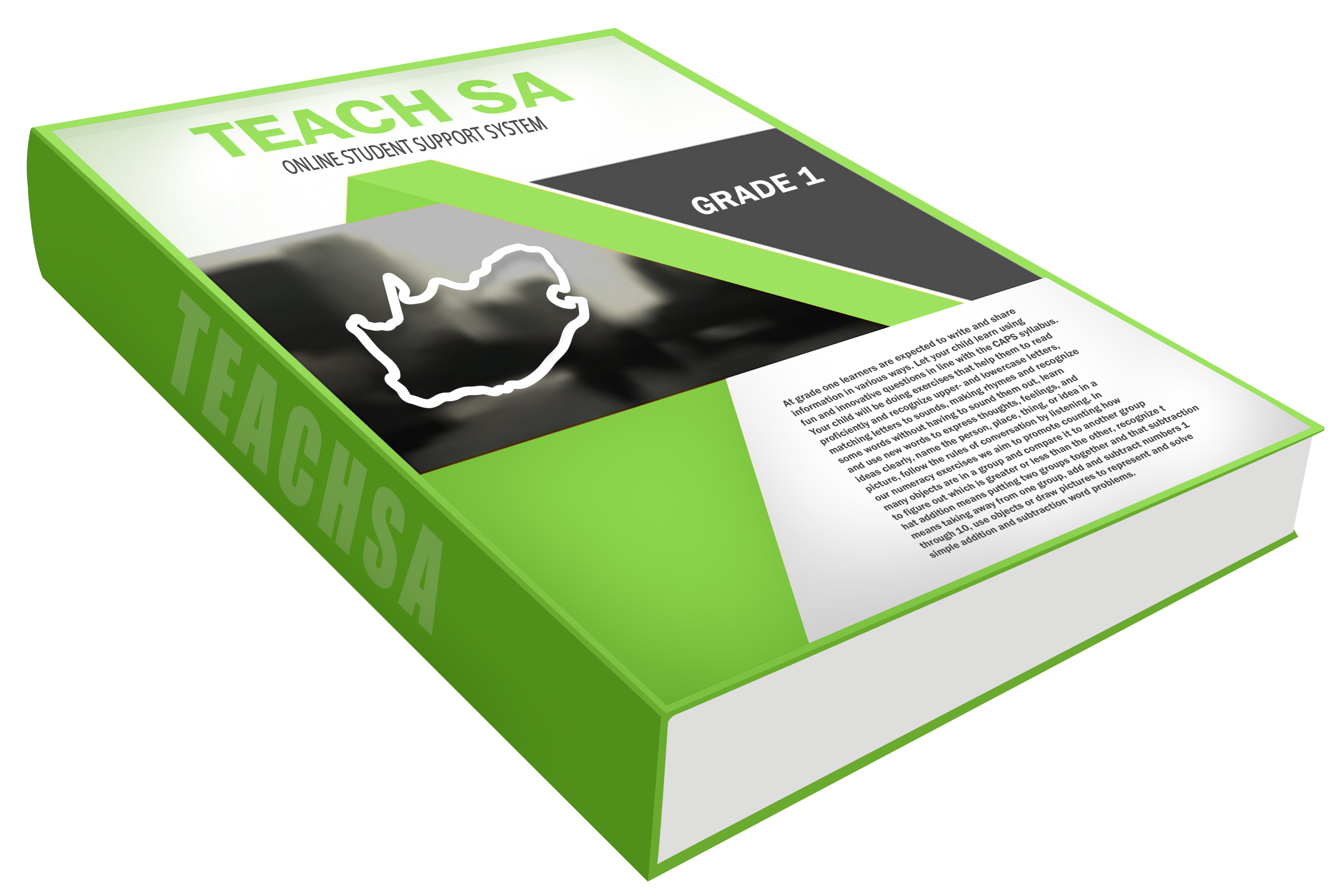 Grade 1
At grade one learners are expected to write and share information in various ways. Let your child learn using fun and innovative questions in line with the CAPS syllabus. Your child will be doing exercises that help them to read proficiently and recognize upper- and lowercase letters, matching letters to sounds, making rhymes and recognize some words without having to sound them out, learn and use new words to express thoughts, feelings, and ideas clearly, name the person, place, thing, or idea in a picture, follow the rules of conversation by listening. In our numeracy exercises we aim to promote counting how many objects are in a group and compare it to another group to figure out which is greater or less than the other, recognize that addition means putting two groups together and that subtraction means taking away from one group, add and subtract numbers 1 through 10, use objects or draw pictures to represent and solve simple addition and subtraction word problems.
TESTIMONIALS
Testimonials

TeachSA is so affordable and really assisted my children. I would recommend it to anyone with school going children
Annah Moloi - Parent


Awesome system , easy to use and very cost effective. The kids love it . Well done to TeachSA !
Bridget Westwood – Parent


TeachSA is the best eLearning system we have used . The content is aligned to my sons schoolwork. Easy to use ad fun
Clive Chetty – Parent


A fantastic system , easy to use and easy to tracks the kids progress with the available reports
Dee Chetty – Student and Tutor


An amazing experience and my kids love it. School is now fun for them
Dineo Mothiba– Parent


I really enjoy using TeachSA. It is easy and fun and I can use it anytime and repeat all my exercises
Diya Vithal – Student


What an amazing experience Thank you TeachSA
Flora Dilekhedi – Parent


School revision, homework and practice is Now a breeze. We can use the system from Anywhere and when it convenient to us. Thumbs up to TeachSA
Jabulile Mazibuko – Parent


Revision is fun. It help my sister improve her marks at school. Well done TeachSA !
Jashil Vithal – Student


TeachSA helps my students to practice and Master the subject we are teaching. Awesome for the kids and tutors
Linda Madibana – Tutor


What a fantastic idea . The kids are Learning on their own leaving me with more time. I love it
Orthillia Mutanho – Parent


Thank you TeachSA ! My Daughter Showing more interest in schoolwork She really enjoys being on the system
Patience More – Parent


This is the best system for school Revision. It is also very cost effective
Peter Mathaba – Parent

My first experience with an online system. Surprising to me it was easy to use and the kids enjoy it. Keep it up TeachSA
Pharello Molkekana – Parent


Thank you TeachSA – My Daughter now enjoys doing school revision
Priya Vithal – Parent


We enjoy using the system. My son is always online and always learning. Well done to the TeachSA team
Thapelo Mathebula – Parent


An amazing cost saving and the automatic reports on my daughters performance was amazing.
Umesh Vithal – Parent


The children enjoy the system and it does not cost me a fortune
Violet Nsimba – Parent

CONTACT

Got Some Questions?
Please Enter Your E-Mail, We Will Contact As Soon...

Loading...